Why Port Engineering Services?
.
Port Engineering Services have over 50 years of combined experience in inspection and manufacture. Providing our customers with engineering services and solutions worldwide.
Our wealth of knowledge in the port and shipping industry often requires our competent Inspection Engineers to carry out comprehensive inspection services. Thorough examinations include structural, mechanical and electrical inspections governed under LOLER and PUWER regulations.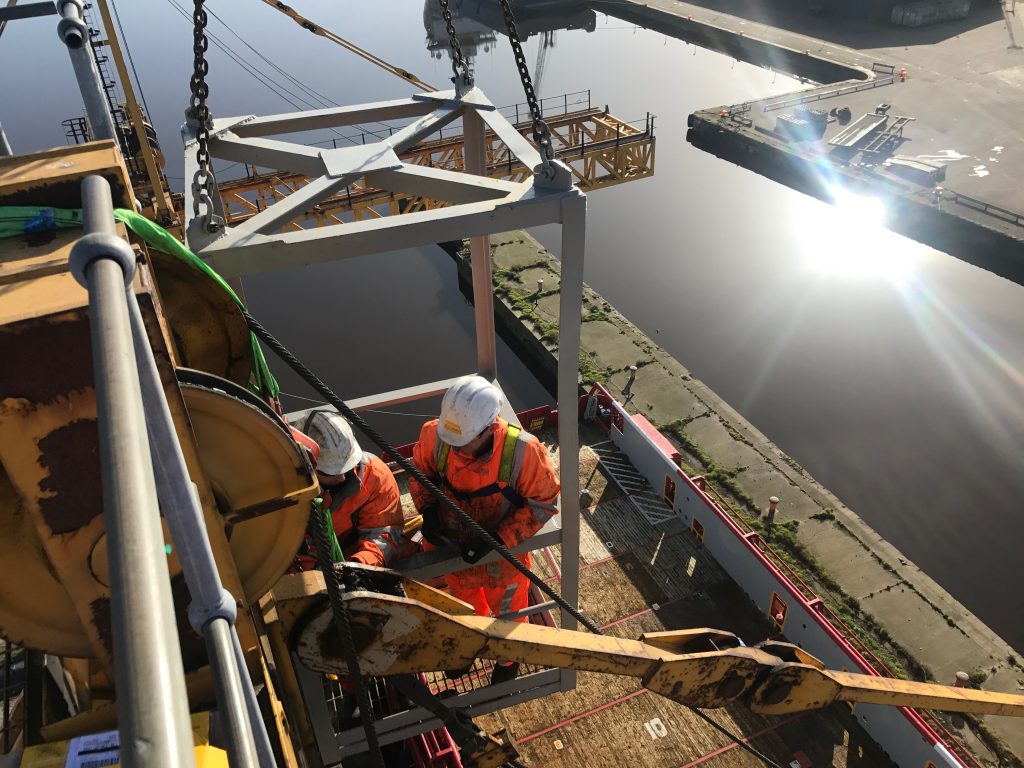 What We Can Offer?
ISO/IEC 17020:2012 – United Kingdom Accreditation Service (UKAS) Accredited Inspection Body No.4674
Wealth of knowledge of cranes, handling equipment and port infrastructure
Highly skilled and competent inspection engineering team
Highly skilled inspection team covering MPI, Dye-penetrant & Ultra Sonic
Reduce client's downtime by ensuring repairs are efficiently executed
Increase productivity through carefully conceived and reliable solutions
Provide increased information on operational life to enable more effective asset management
Unrivalled level of service and support
Comprehensive package of services to support clients
Immediate client response to cover breakdown and accidents
Innovative approach to design of lifting accessories
Sound understanding of dynamic structures
UKAS accredited to carry out quality assured inspection services
IOSH qualified team, advising on latest HSE requirements for client equipment and ensuring that work carried out on behalf of clients is planned and executed in a safe and controlled manner
Bespoke manufacture and reverse engineering techniques
Port Engineering Services and their team are committed to providing a professional and comprehensive package of services for all your engineering demands.
Our aim is always to deliver quality, excellence and professionalism and we are always happy to attend your site or assist in your requirements no matter how big or small.
Want to know more? Click here to view our company brochure
Strengths and Capabilities