UKAS Accreditation
.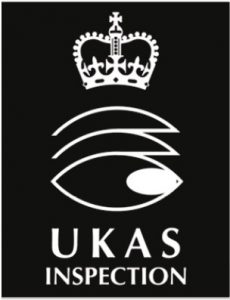 Port Engineering Services (PES) is accredited by the United Kingdom Accreditation Service (UKAS) as meeting the requirements of ISO/IEC 17020:2012 and the maintenance of this accreditation remains an essential part of the business plan.
PES retains responsibility for ensuring impartiality is maintained throughout the inspection process and the other activities it is involved in. Operating as a type C independent inspection body, impartiality is paramount in maintaining our accreditation.
The UKAS accreditation recognises that our company is competent to perform specific processes, activities or tasks which are detailed in our scope of accreditation which can be viewed on the UKAS website.
Our accreditation delivers confidence in the certificates and conformity statements we provide, it underpins the quality of results by ensuring their traceability, comparability, validity and commutability.
To gain this accreditation Port Engineering MUST:
be objective, transparent, and effective
use highly professional competent assessors and technical experts in all relevant fields
use assessors (& subcontractors) that are reliable, ethical & competent in both accreditation processes & the relevant technical fields
Assessment of the competence of an inspection body is carried out using document review, visits to the inspection body's central administrative office and other locations and on-site assessment of inspections and inspectors.
It is British Industry Standards (BIS) policy to recommend the use of UKAS accredited conformity assessment services whenever this is an option.
PES and their team are committed to providing a professional and comprehensive package of services for all your engineering demands. Our aim is always to deliver quality, excellence and professionalism.
We are always happy to attend your site or assist in your requirements no matter how big or small.
Want to know more? Click here to view our company brochure
Strengths and Capabilities