Thorough Inspections
.
Thorough 3 to 5 Yearly Inspections
As described as best practice in BS7121 and OEM recommendations, a more Thorough inspection of your crane or equipment on a periodic basis is usually undertaken.
This more detailed inspection is usually undertaken between 3 to 5 years periodically for the life of the equipment to inspect in detail for any defects.
This type of examination to which we provide, covers the structural element and the use of NDT techniques, a mechanical element and a visual electrical element completing with a final motion analysis.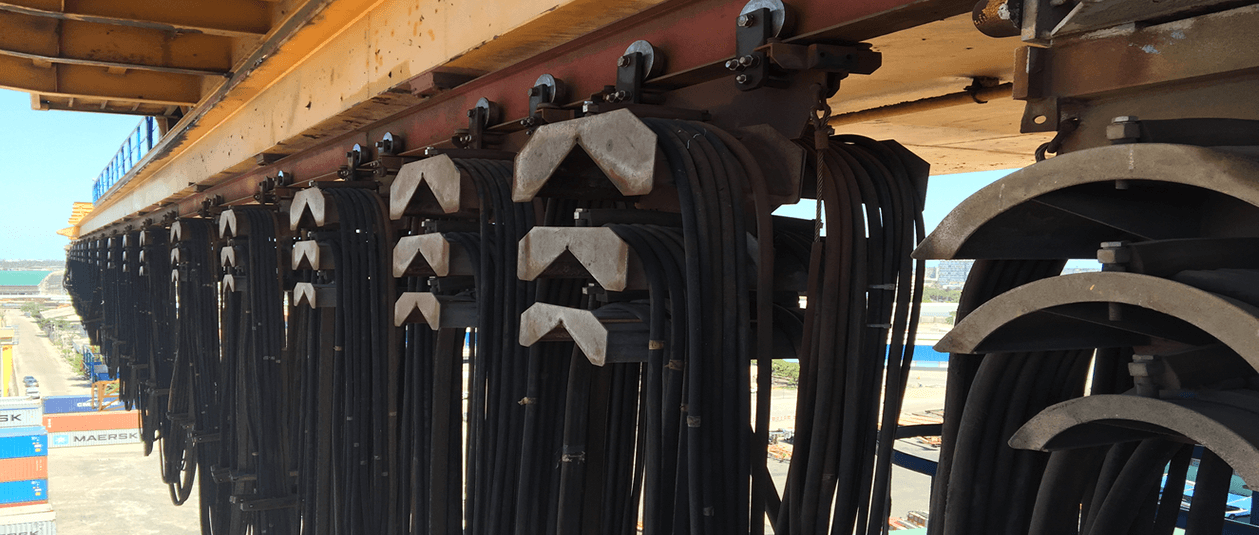 Our 3 to 5 Yearly Inspection Services include:
Free impartial advice
When a Thorough inspection requirement has been identified a no obligation quote will be provided
Supply of 72m to 90m vertical access platform to undertake structural inspection
Competent UKAS accredited inspection engineers will attend by appointment
Competent NDT qualified inspection engineers will conduct the works
On-site paperwork will be provided immediately after inspection detailing any findings
Inspection reports and test certificates are forwarded either by paper copies or online reporting
PES run a system which we will inform our client of when their next Thorough inspection is due
Our 3 to 5 Yearly Thorough inspections are carried out in accordance with our UKAS approved inspection procedures
When undertaking this type of inspection and the main structural elements, NDT techniques will be used to identify cracks and flaws within these structural elements and their welds. The NDT will be carried out to an internal procedure NDT-1 using a qualified engineer with a personal qualification. The acceptance standard for the welds will be to the latest BS EN for Arc welded joints in steel – guidance on quality levels for imperfections.
It is imperative as a duty holder to ensure all elements of your equipment have been looked at and this is why we are known as specialists in our field at providing such detail. Corrosion and structural fatigue are two elements that cause a crane structure to deteriorate, together with impact damage and overloading, this can cause structural elements to be much weaker than that which they were designed.
Structural fatigue is crack growth in the steel structure that occurs under fluctuating loading. Generally fatigue crack propagation occurs faster in thicker plates than thinner, and larger stresses increase the rate of crack growth. Small undetectable cracks exist in all large steel structures and can be present from original manufacture in which many are introduced during the welding process. A weld with a tri-axial joint (T) causes shrinkage after welding in 3 planes. Some of these cracks will grow when fluctuating stresses are applied and if left unchecked; these small cracks grow much larger and affect the structural integrity of the crane structure.


Strengths and Capabilities