Port Engineering Services is collaborating with Cwaves
.
"We're delighted to announce that Martin Pownall, Director of Port Engineering Services is working in collaboration with Cwaves as an independent specialist in crane and lifting equipment.
Martin is a qualified engineer and an accredited inspector of lifting operations/equipment, with extensive experience of all types of cranes and lifting gear. He joins Cwaves to provide specialist expertise on cases where port or ship-board cranes and lifting equipment have sustained damage and as part of their engineering and FFOD (Fixed & Floating Object Damage) team, provides expertise in:
Investigating damage to all types of cranes and lifting gear, including container gantry / STS cranes, terminal handling equipment (RTG, RMG and similar), mobile harbour cranes and ship-board cranes;
Providing advice on the fair repair costs for the damage and managing the repair programme;
Recommending strategies and design for remedial and permanent repair to minimise down-time and business interruption;
Inspection and auditing of cranes and lifting equipment for inventory and maintenance programmes;
Already well known for FFOD work, Martin can provide Cwaves clients with a complete and seamless service for cases where port and ship-board cranes or lifting equipment have sustained damage. For example, Martin is specialised in these following cases.
Investigation into STS crane contact and damage evaluation, advising on remedial repairs, repair operations and costs, including site attendances during repairs on behalf of the vessel owners and the P&I Clubs;
Investigation into the collapse of a shipboard crane that resulted in serious injuries to 2 crew members;
Allegations of rough handling of cargo by charterers, including crane wire failures;
Total failure of a cargo handling derrick due to exceedance of the handling criteria;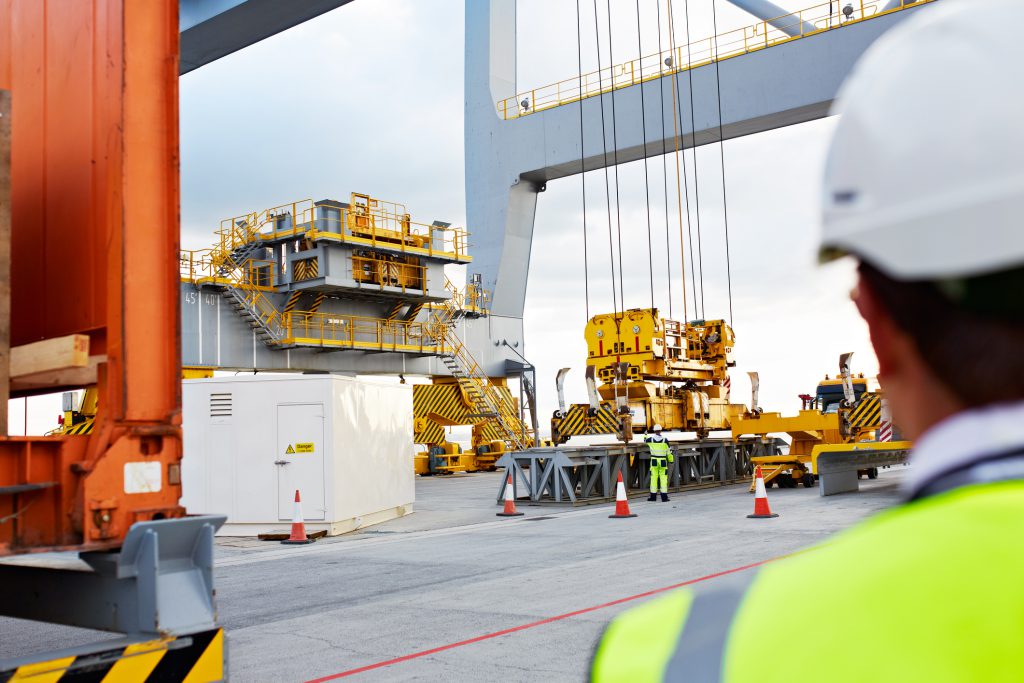 About us
Port Engineering Services have over 50 years combined experience, inspecting, manufacturing and providing services worldwide.
Our in-house design facilities provide our clients with cutting edge 3D design and simulation capabilities allowing the "What if" scenarios to be tested at design stage, prior to manufacture. Allowing changes to be conducted prior to early design, ensuring you receive the best product specifically suited to your requirements with reduced lead times.
Our wealth of knowledge in the port and shipping industry often requires our competent inspection engineers to carry out comprehensive inspection services including Non-Destructive Testing and using the latest testing techniques. We regularly conduct Thorough examinations which include structural, mechanical and electrical inspections governed under LOLER and PUWER regulations.
Providing competence, knowledge and leading industry skills is paramount to our everyday operations. PES is a UKAS ISO/IEC 17020 Accredited Inspection Body which clearly demonstrates our specialism and competence abilities.
Connect with us?
Connect with us on LinkedIn 
Follow us on Twitter 
Join us on Facebook
For more information about Cwaves, click here
Strengths and Capabilities