Port Engineering Services launches new brand identity to the market
.
The company is pleased to announce the launch of a new brand identity aligning our 50 years of combined experience in inspection and manufacture. Providing our customers with engineering services and solutions worldwide.
We understand the importance of how our customers operate and we're committed to constantly bringing you the best practice; coupled with our knowledge. Our aim is to deliver quality, excellence and professionalism and our new branding reflects this.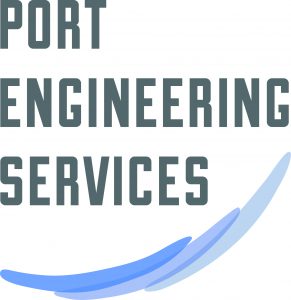 The new logo has now been adopted across our services creating a more consistent identity for our customers, using elements of the existing brand. The core brand message focuses on our combined experience in inspection, manufacture and supply which is represented in the tri-coloured swoosh.
Along with our newly redesigned logo, Port Engineering Services has launched a new website bringing our customers a faster, easier to navigate and more user-friendly experience. Demonstrating our wealth of knowledge in the port and shipping industry.
Port Engineering Services and their team are committed to providing a professional and comprehensive package of services for all your engineering demands.
About us
Our in-house design facilities provide our clients with cutting edge 3D design and simulation capabilities allowing the "What if" scenarios to be tested at design stage, prior to manufacture. Allowing changes to be conducted prior to early design, ensuring you receive the best product specifically suited to your requirements with reduced lead times.
Our wealth of knowledge in the port and shipping industry often requires our competent inspection engineers to carry out comprehensive inspection services including Non-Destructive Testing (NDT) and using the latest testing techniques. We regularly conduct Thorough examinations which include structural, mechanical and electrical inspections governed under LOLER and PUWER regulations.
Providing competence, knowledge and leading industry skills is paramount to our everyday operations. PES is a UKAS ISO/IEC 17020 Accredited Inspection Body which clearly demonstrates our specialism and competence abilities.
Connect with us on LinkedIn 
Follow us on Twitter 
Join us on FaceBook
Strengths and Capabilities